Sharon Oyakhilome, daughter of popular Nigerian preacher, Pastor Chris Oyakhilome got married on 6th of October 2018 at the Christ Embassy Headquarters in Lagos. The wedding was officiated by 65-year old Israeli 'Miracle Crusade' global televangelist, Pastor Benny Hinn. Sharon got married to Philip Frimpong, her long-term Ghanaian boyfriend who was born in Netherlands.
One may be forgiven for not knowing about Sharon as she keeps a relatively low profile on the Nigerian scene. In the UK however, she is popularly known as CSO (Carissa Sharon Oyakhilome), a thriving gospel musician and an associate of big-time acts like Ice Stanley and Frank Edwards. Sharon has achieved quite some success at only 23 years of age. She appeared in the short film Information Age back in 2012, and has amassed over 50,000 followers on Instagram.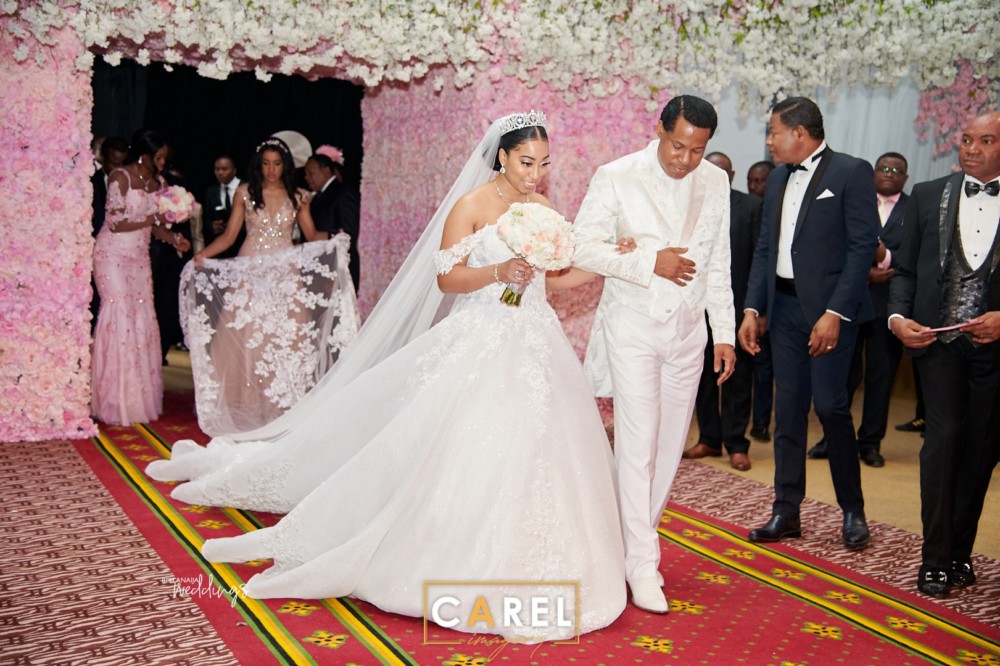 The wedding was announced by Pastor Chris back in July, when he mentioned Philip to be a lucky man (we agree!) and also requested that his millions of followers from Christ Embassy Church congregation pray for the young couple. In the words of Pastor Chris, "love not only gives but also that it has the capacity to receive. You must reciprocate love; otherwise, you smother love. When you wound love, you drown love."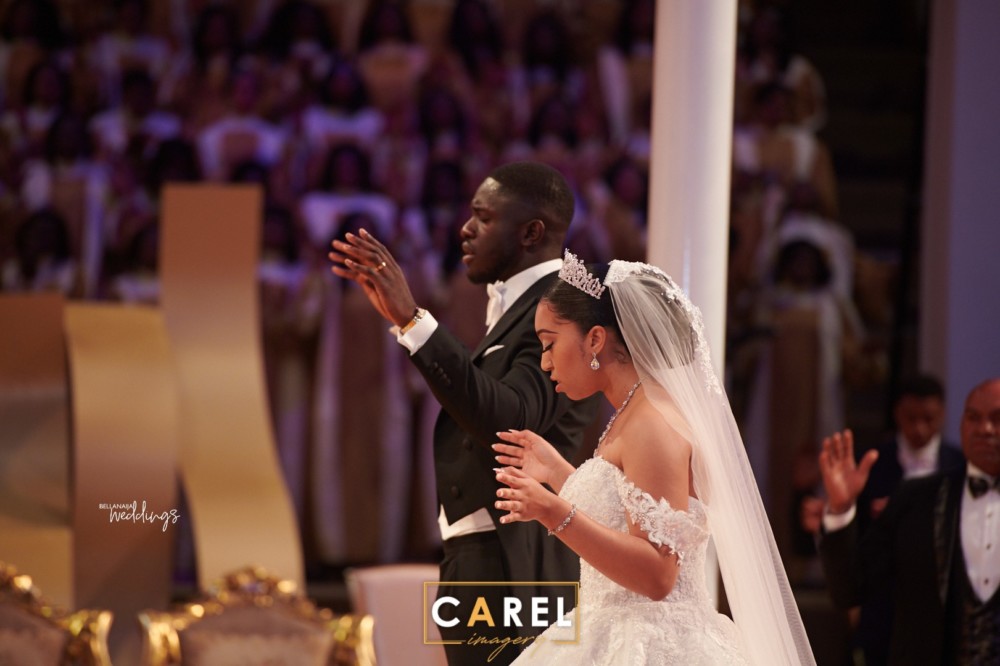 It was observed that Pastor (Mrs) Anita Oyakhilome was absent from the wedding. This raised a few eyebrows as a wedding is usually a source of joy and pride for the mother of a bride. This did little to take away from the general shine and colorful affair that it was. Pastors Chris and Anita founded Christ Embassy Church together in 1990 after they met at Ambrose Alli University in their undergraduate years. After over 2 decades of marriage and becoming one of Nigeria's favorite power couples, Anita filed for divorce in 2014 citing infidelity on the part of Pastor Chris as the main reason.
We at MyOwambe wish Philip and Sharon all the best as they begin their new life together. We pray for the favorable mercies and blessings of the Almighty in this next phase. Happy Married Life!
Photo credits: @carelimagery